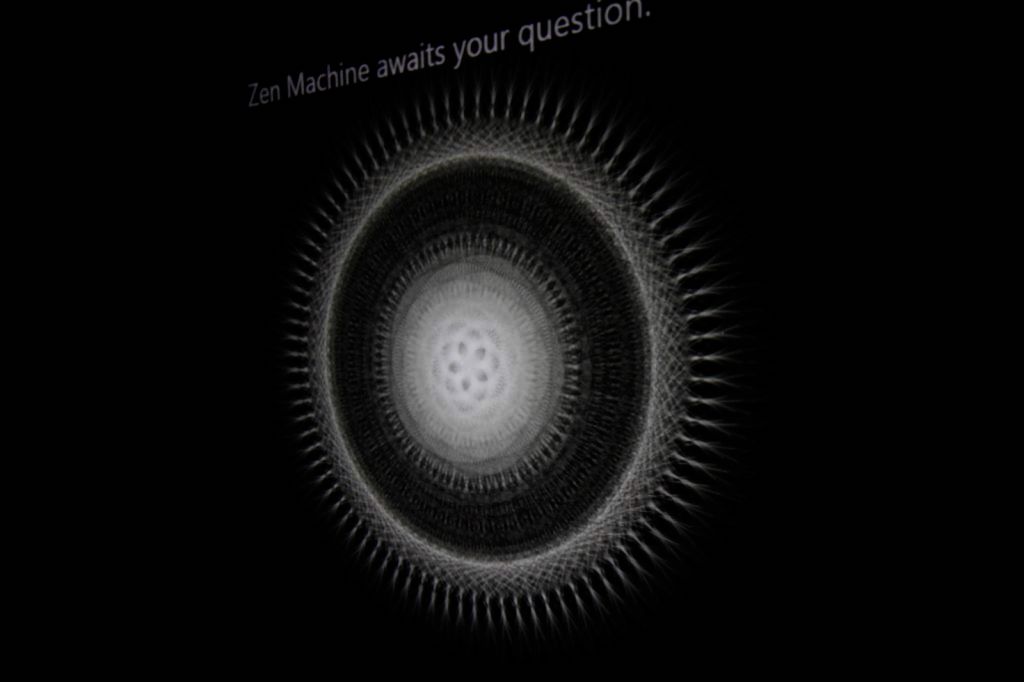 At Galeria Entropia; photo by Mariusz Jodko & Andrzej Rerak
Zen Machine is a meditative audio-visual installation that answers questions from the audience. Trained on a large corpus of Zen and Buddhism texts, this artificial intelligence (AI) explores existential and spiritual realms. Sound recordings from the Nature, temples, and oriental instruments are created generatively in real-time that results in an evolving hypnotic soundscape.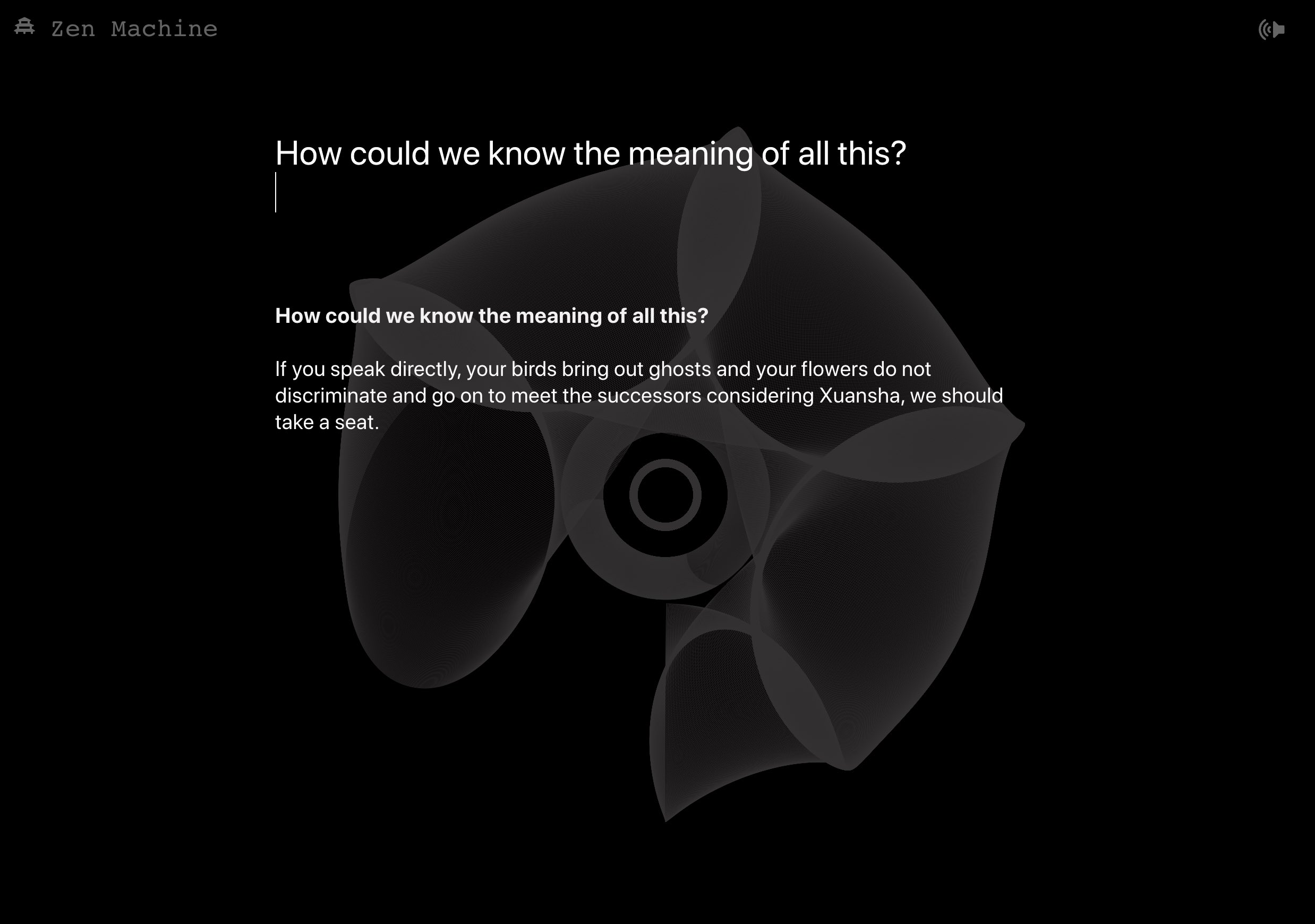 As a multi-disciplinary project, I explore connections across AI, philosophy of mind, and spirituality. As koans (paradoxical dialogs used as a meditative device) may be only understood by willing students and perceived as subtle invocation for awakening, our perception of Zen Machine's answers – and broad AI algorithms – depends on our state of mind. If so, would it be possible for AI to aid in our pursuit of enlightenment?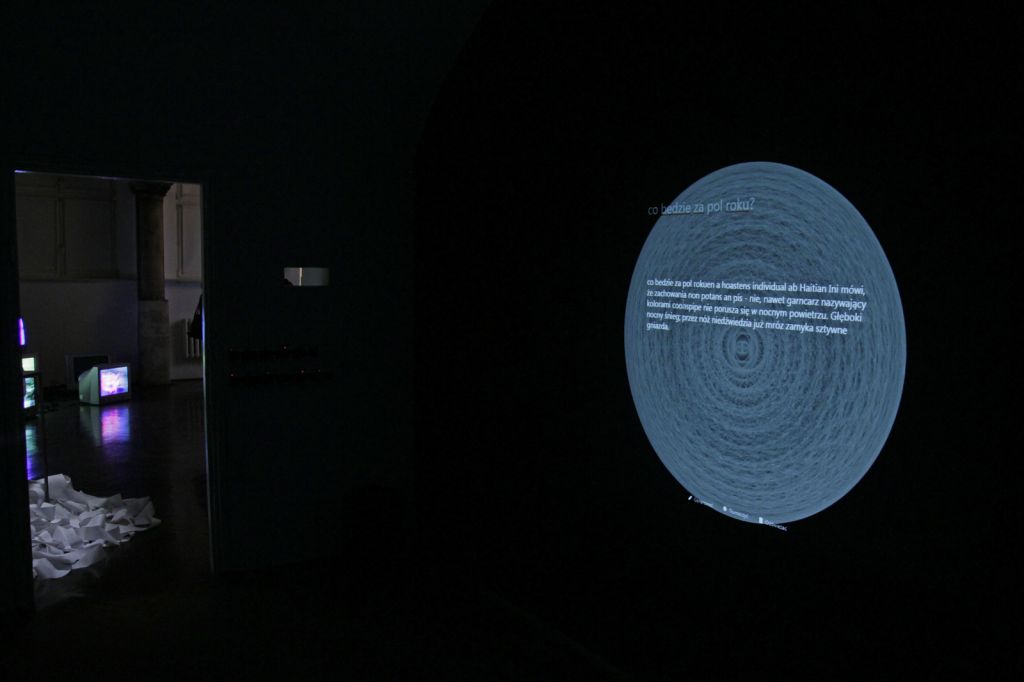 At Galeria Entropia; photo by Mariusz Jodko & Andrzej Rerak
Premiered at Framed Configurations at Entropia Gallery (Wroclaw, Poland) 9–30/03/2021