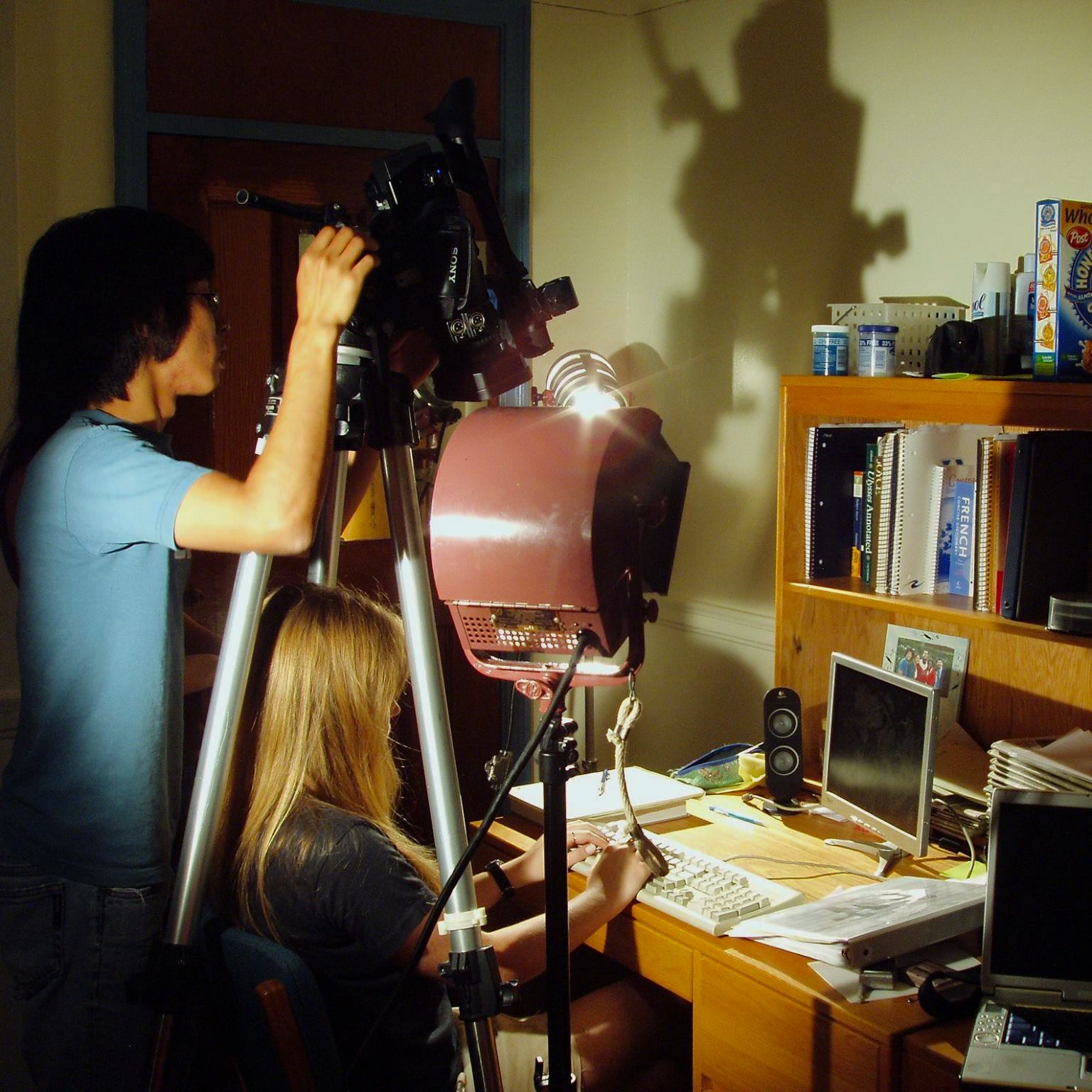 High Caliber is an experimental video, capturing a overachieving life style of college students whose pursuit of efficiency spawns mundane repetition and thoughtlessness. Can this generation be saved? Cyclic video clips, still pictures, and an original sound track explore this phenomenon as well as my sympathy, concern, and personal dilemma.
Production: Vedrana Novosel, Ashwin Kulothungun, Oliver Sherouse
Apearance: Luke Waggoner, Vedrana Novosel, Josh Deiches, Carolyn McDaniel, Mengju Wu, Gwen Gettliffe, Oliver Sherouse, Ashwin Kulothungun, Claire Vinson, Eric Mansfield, Josh Gibson, Julia and Co.
Official Selection at 2007 Scene First Film Festival (Wilmington, North Carolina, USA)