Co-lab video by Tomas Grzymala
During this tragic time of violence, we will use the specter of war and its effects as catalysts to investigate and reimagine the implications of AI and algorithmic justice. How AI can shape memory, dreams, and nation-state collective narratives is being defined through rapidly developing technologies like GPT-3, Stable Diffusion, and others.
Artificial intelligence (AI) has developed significantly in the recent times with a variety of deep learning architectures. In this rapid prototyping team-focused course, students will create interdisciplinary arts and design projects. The focus will be on the challenges presented by the artistic creation of using AI language and vision models to define individual and collective visual memory, or other types of data and models. We will survey and have hands-on experiences with many AI tools, as demanded by students interests and projects, such as speech to text, text to image, image to image, and image to video, and others.
Group 1: On The Existence of Self-Identity
Julia Chylak, Bartosz Kaczmarek, Beata Bajno, Eryk Imos, Kamil Białaszek, Mateusz Błajda, Paulina Wachnicka
On the existence of self-identity is an interactive, multimedia installation that addresses the concept of identity and the impact of its loss on an individual within the context of technological revolution. The information warfare accompanying the conflict in Ukraine has raised questions in us about our own identity, its roots, and to what extent it belongs to us as individuals, and to what extent it is imposed upon us. Allegedly, truth is the first casualty of war. Read more …
Group 2: Steps for Digesting with a Torn-Open Belly
Gabriel Bielawski, Gabriela Niechwiadowicz, Maciej Mehl, Zuzanna Napora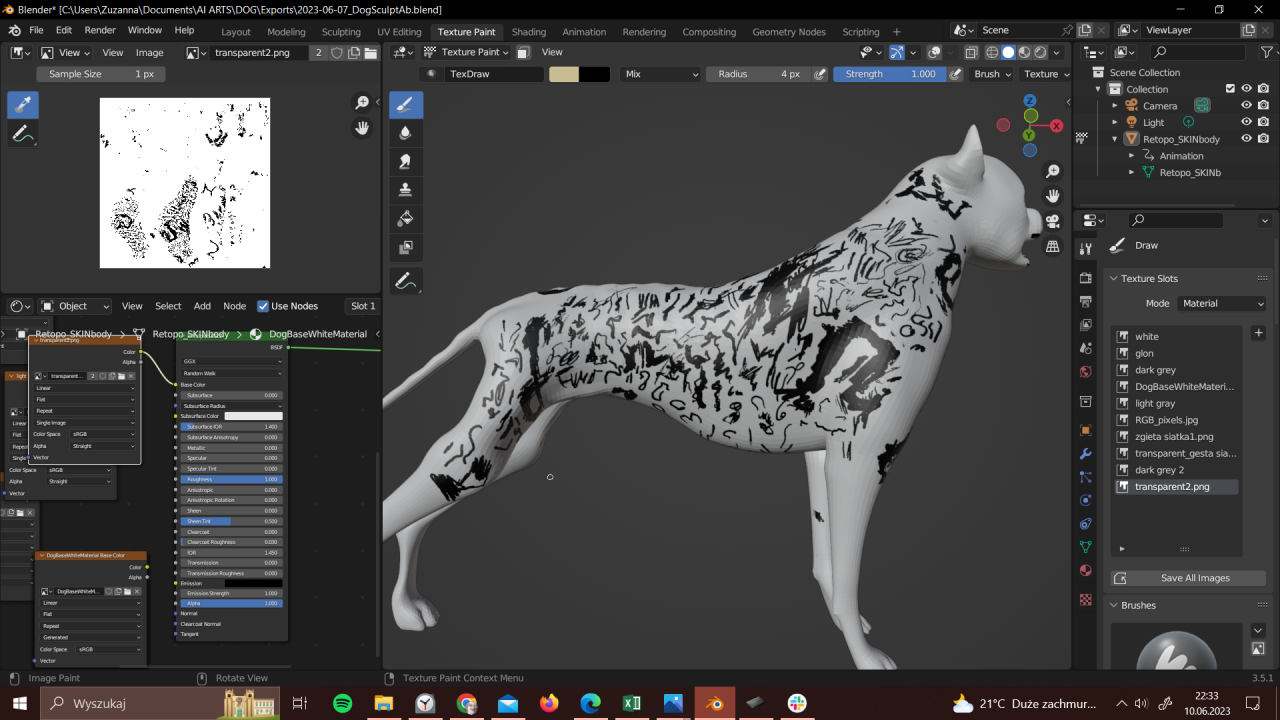 In the piece, a wolf-like character is inserted into an environment built from satellite height data of Węgrów, a town in Eastern Poland where the family of one of the team members is from, and where their Jewish great unlce was in hiding during the Second World War. The wolf must learn to walk from scratch while being pursued by other characters in the scene that are trying to catch it. Through this process the team hoped to explore how anxiety or trauma might manifest physically in an AI, and the possible applications of AI, robotics and a 3D environment in emergent storytelling. Read more …
Group 3: Language Is Leaving Me
Ellen Pearlman, Sefa Sagir, Tomasz Grzymała, Tony Vykhovanets, Wiktor Kraśnicki, Zofia Mizgalewicz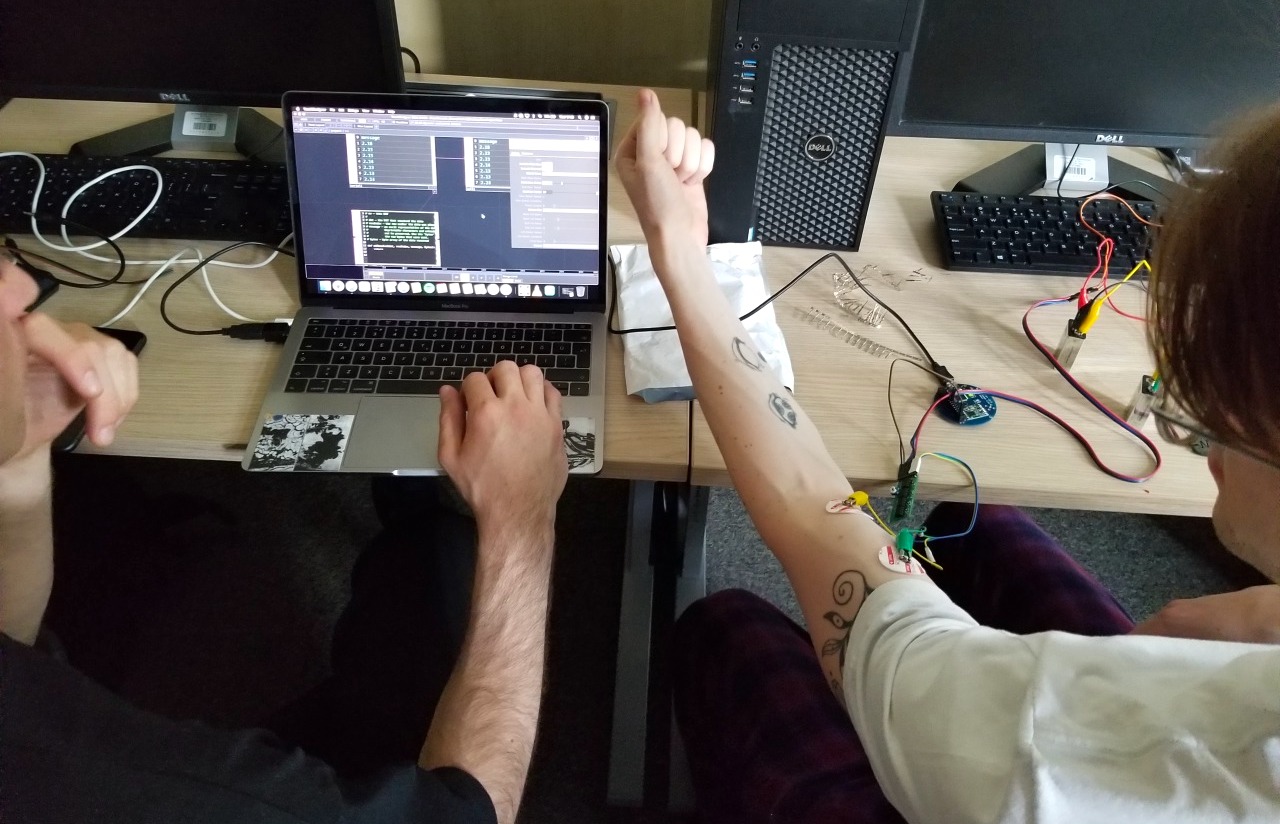 Language Is Leaving Me is an interactive mixed media installation performance interrogating the relationship between visual (cinematic, not static) artificial intelligence, epigenetic or inherited traumatic memories of cultures of diaspora, biometrics, and algorithmic justice. Read more …