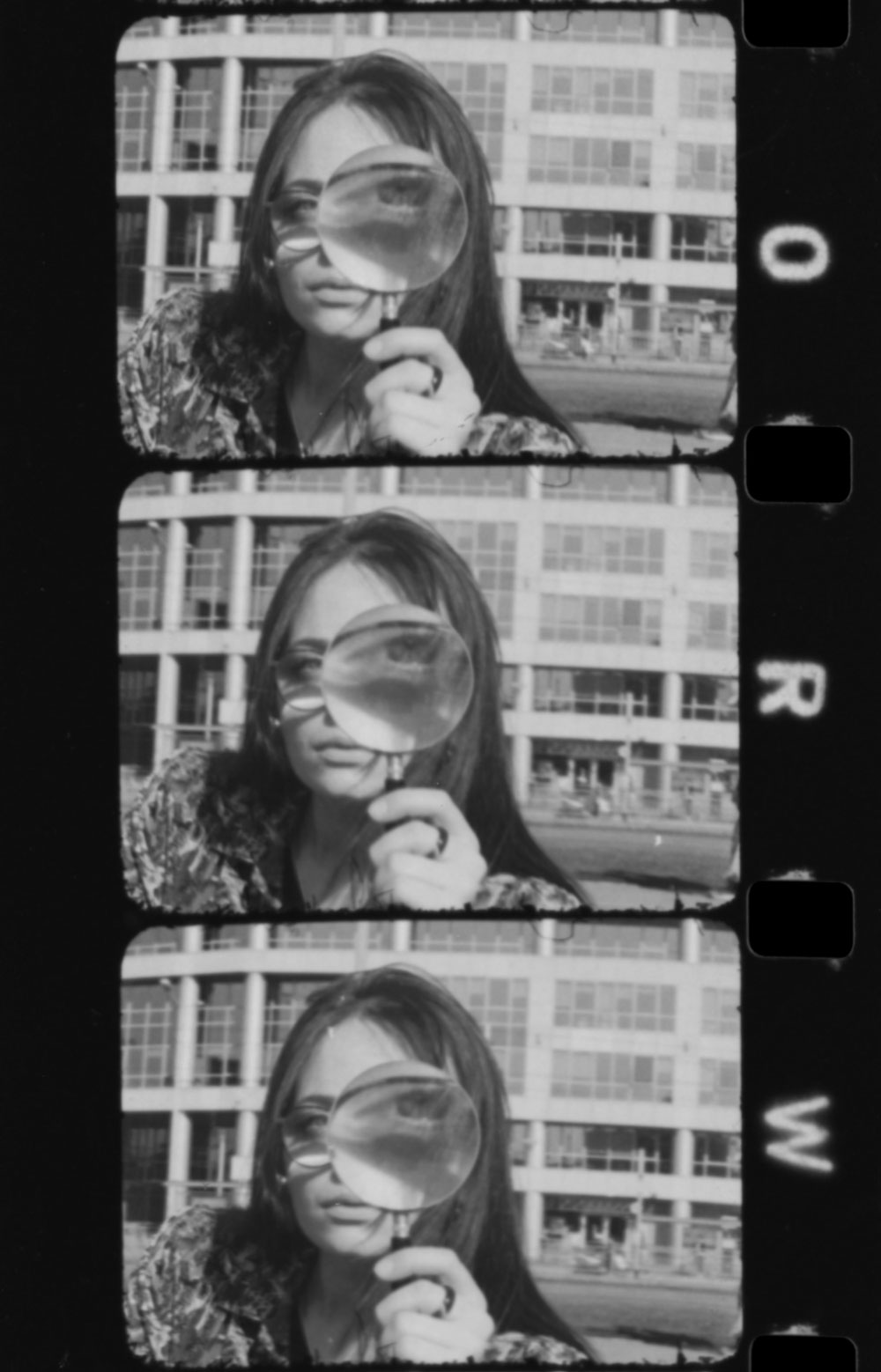 "A glass, darkly" is a visual experimentation with lights on expired films, with fleeting motions and emotions, and with our own reflections through others. For now we see through a glass, darkly; but then shall we see face to face. Our ever-changing identities – and our individual and collective search – is presented through a series of hand-processed 16mm films from 1960's (OWRO, East Germany). Imperfection is amplified instead of corrected, and the process takes a central stage in both its form and content.
This work is presented as a printed collection of time-series 16mm films.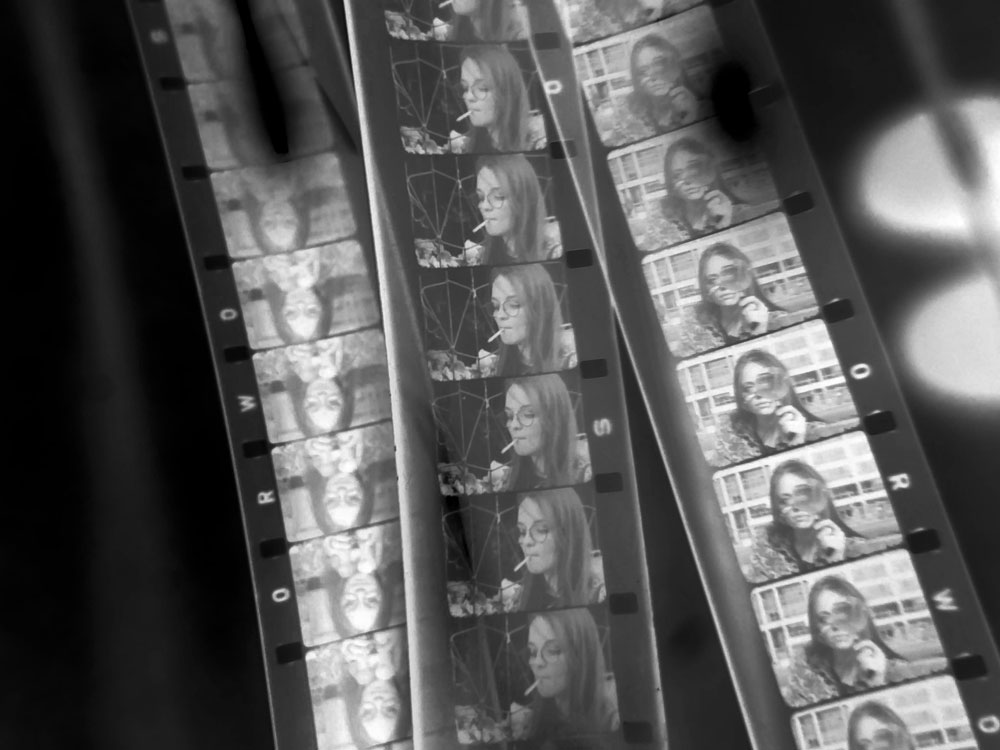 The series title pays homage to Sven Nykvist's photographic approach to cinema examplified in "Through a Glass Darkly" directed by Ingmar Bergman. Nykvist's use of high-contrast monochrome helped define the visual language for intimate (dis)connections. Our own process of development and individuation reflects (al)chemical stages, that are equal part elusive and analytical.
xycknss at Ciało (Wroclaw, Poland) 26/1/2022
Entropia Gallery (Wroclaw, Poland) 9–30/03/2021